14.May.13

I still get asked from time to time why I keep using my Newton MessagePads even though I often carry around both my iPhone and iPad. Here's why.

02.May.13

Paul Miller of The Verge has returned to the Internet after staying disconnected for one year, and shares his observations. Which, in turn, have driven me to gather some thoughts on the matter.

18.Apr.13

The recent issue with the hard drive has inspired me to write a little report about my mid-2009 MacBook Pro after nearly 4 years of service.

16.Apr.13

The other night the internal hard drive of my MacBook Pro suddenly died. A few observations regarding the recovery process, etc.
04.Apr.13

I wasn't finding Mailbox particularly attractive, but after reading some very positive reviews, I decided to endure the reservation process and give it a try.

30.Mar.13

My little series about the tools I usually rely on is back. Here's what I use along with the Finder to manage the ever-increasing stuff on my MacBook Pro.

25.Mar.13

Sometimes, removing skeuomorphic elements is just as gratuitous as inserting them. After the latest update, the Podcasts app looks like just another media app.
10.Apr.13

So, what is this new undertaking I've been hinting at lately? It's time to properly introduce my upcoming serialised novel.

08.Mar.13

Another treasure I found among the stuff that once belonged to my grandfather.

04.Jun.12

Lessons I've learnt so far, some passing observations, and plans for the future.

15.Mar.12

Today, a new literary project of mine goes live. Here's a brief introduction.

23.Nov.11

Some thoughts about the changes in our music listening habits.
16.May.13

In which I share a couple of observations after reading Tail Wagging, a great piece by Matt Gemmell.

23.Apr.13

I, too, have stopped obsessing over numbers and statistics over time. It's good for one's self-esteem.

01.Apr.13

I wholeheartedly agree with everything Joe Cieplinski says in this article, which is truly a must-read.

10.Mar.13

Jeff Jarvis has a point: some fears about Google Glass are premature and excessive, but the impact the device can have on interpersonal dynamics is a delicate issue that shouldn't be underestimated either.
08.Feb.13

A seguito del successo di Pinboard, hanno iniziato a comparire diversi client per iOS. Pushpin è uno di questi, e io mi occupo della localizzazione in italiano.

31.Dec.12

Brevi riflessioni su un 2012 per molti versi istruttivo.

28.Nov.12

Mi trovo molto d'accordo con alcune riflessioni che Fabrizio Rinaldi ha recentemente condiviso sul suo blog in merito all'impoverimento del nostro metro di giudizio.
About
Welcome to Riccardo Mori's main website & blog. Technology, the liberal arts, design, typography, user interfaces, translation and much more. || Benvenuti al sito & blog principale di Riccardo Mori. Tecnologia, scienze umanistiche, design, tipografia, interfacce utente, traduzioni e molto altro.
A Quillink Press production

Read Me First
Ten years gone — Reflections and observations after ten years of online writing. New visitors should read this to better understand where I'm coming from.
Doing what you love is not enough — My personal conflict between wanting to be a full-time writer and having to do another job to make ends meet. Meanwhile, I could use some support.
Localisation is important — A professional translator's work is not limited to books and manuals. Here are a few ideas on why you should hire someone like me.
Donate
I strive to provide high-quality content here. If you enjoy it, show your support. It's really appreciated.
Subscribe
Minigrooves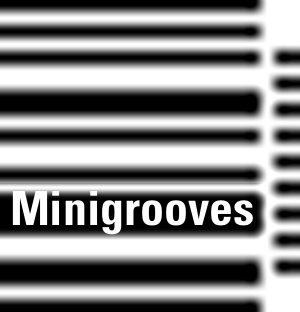 Minigrooves are portable words.
Minigrooves are online.
Recently published:
In other rooms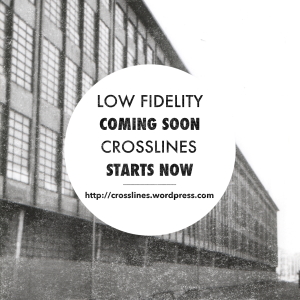 Photo: My upcoming serialised novel
System Folder:
The Quillink annotated: