11.Dec.13

 

09.Dec.13

 

22.Nov.13

 

12.Nov.13

 

29.Oct.13

 

25.Oct.13

 

17.Oct.13

 
05.Dec.13

A few observations after a week spent working — or attempting to work — with the iPad as sole device.

24.Oct.13

Everything Apple introduced at the 22 October event is great news. Here I only want to get a couple of minor peeves out of my system.

14.Sep.13

It's true, Apple never promised a low-cost iPhone, but I still think something feels wrong with the pricing of the new iPhone 5C.

24.Jul.13

Computer sales may be in decline, but I'm not so sure the personal computer is withering as fast as some think.
26.Nov.13

Here's why I typically don't like In-app purchases, especially with games.

06.Nov.13

Having received iWork '09 in bundle with my then-new MacBook Pro back in 2009, I wasn't sure of my eligibility for a free iWork '13 update. The Mac App Store app suggested I wasn't. It was a little bug, instead.

27.Oct.13

There's a strange issue I've noticed with MarsEdit and OS X Mavericks' multiple-display management: windows don't stay put.

22.Oct.13

That old iPhone 3G or second-generation iPod touch can still be useful, after all.
27.Oct.13

Thanks to the new iBooks app in OS X Mavericks, now you can read Minigrooves on your Mac.

26.Jul.13

The first volume of short stories of my Minigrooves project is finally available on the iBookstore.

10.Apr.13

So, what is this new undertaking I've been hinting at lately? It's time to properly introduce my upcoming serialised novel.

08.Mar.13

Another treasure I found among the stuff that once belonged to my grandfather.

04.Jun.12

Lessons I've learnt so far, some passing observations, and plans for the future.
01.Nov.13

Great article by Jason Brennan, reflecting on how overlooked the stylus is as interaction tool and input device, with insightful contributions from various developers.

14.Oct.13

Talking Points Memo has decided to pull its contents from aggregators like Flipboard, but I don't understand why point the finger at Flipboard in particular.

18.Jul.13

In a sense, feedback is a bit like a currency in today's online world. And just like currency, its value changes according to where you go.

16.May.13

In which I share a couple of observations after reading Tail Wagging, a great piece by Matt Gemmell.
06.Dec.13

Questa 'blogosfera tecnologica', così dolce, così perversa.

01.Oct.13

Recentemente sono stato ospite della terza puntata di Casual Podcast. Ecco alcune note sparse in aggiunta alla bella chiacchierata con Travaini e Petrucci.

20.Sep.13

Analogico e digitale possono coesistere benissimo senza necessariamente escludersi a vicenda.
About
Welcome to Riccardo Mori's main website & blog. Technology, the liberal arts, design, typography, user interfaces, translation and much more.
Benvenuti al sito & blog principale di Riccardo Mori. Tecnologia, scienze umanistiche, design, tipografia, interfacce utente, traduzioni e molto altro.
A Quillink Press production

Read Me First
Ten years gone — Reflections and observations after ten years of online writing. New visitors should read this to better understand where I'm coming from.
Doing what you love is not enough — My personal conflict between wanting to be a full-time writer and having to do another job to make ends meet. Meanwhile, I could use some support.
Localisation is important — A professional translator's work is not limited to books and manuals. Here are a few ideas on why you should hire someone like me.
Donate
I strive to provide high-quality content here. If you enjoy it, show your support. It's really appreciated.
Subscribe
Minigrooves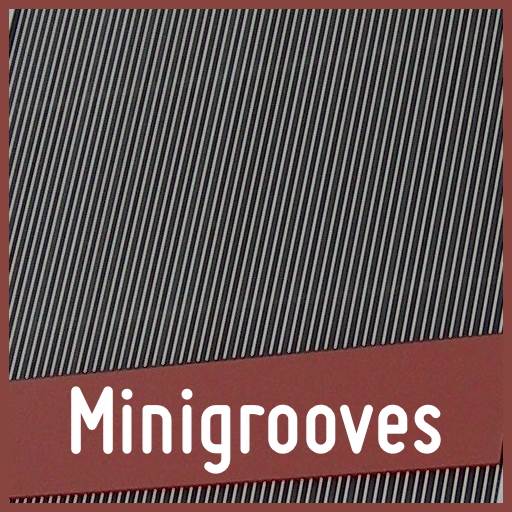 Minigrooves are portable words.
Minigrooves Vol. 1 ebook now available!
Recently published:
In other rooms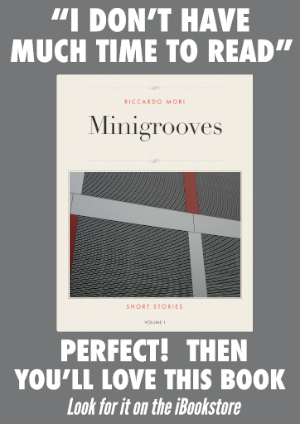 Photo: My ebook of short stories is on the iBookstore
System Folder:
The Quillink annotated: